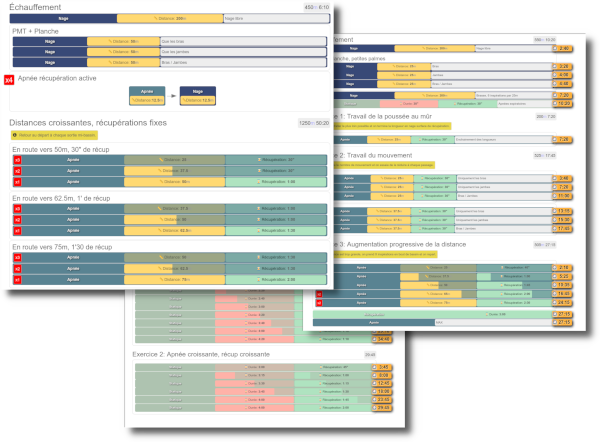 Create, share, discover freediving workouts.
This tool has been created to make life easier for initiators, coaches and trainers.
Add instructions, the tool automatically calculates times, distances and displays session statistics.
Sort, organize, tag and annotate your sessions for easy retrieval.
Share your sessions, search for sessions that match your criteria (level, time, size of the pool, etc...).
Display of watch mark
Set the appearance as you wish, print...
Latest workouts published
It's simple, fast, efficient and free!